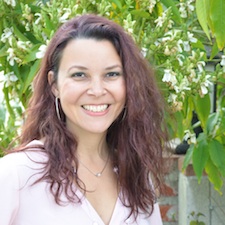 Kelda Hartman
Associate Marriage & Family Therapist
Employed & Supervised by Laura Depp
(323) 829-9405
keldahartman@gmail.com
Philosophy
I believe that no matter where you've been, what you've been through, or where you are currently, there is hope. I know that life can throw some crazy curve balls and I understand how painful and earth-shattering crisis can be. You may feel too weary to deal with what is happening (or you may be tired of always having to be so strong), but sometimes transformation can happen just by holding on. I would like to be the person who supports you in hanging on, even if the rope seems to be slipping through your fingers. Because I believe the future can look different than the present and the past. Things can change. So if you feel like giving up, please give me a call instead.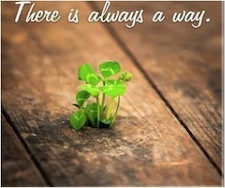 Like a tree, I believe that in order to change the fruit (what is currently going on in our life), we need to look at the root. You can pick every orange off an orange tree hoping it will grow apples, but unless you change the root, it will just keep growing oranges. I believe that if we can get to the "heart" (or root) of what is happening, you will see different fruit begin to develop. Because I believe that many of life's struggles stem from wounds of the heart, I want to help wounded hearts heal. I enjoy working with people of all cultures, beliefs and backgrounds. For those who are interested in Christian Counseling, I am also trained in integrating God into that healing process.
Experience
I have provided counseling for people of all ages, from 5 to 92. I have worked with children and adolescents as a school mental health counselor, with homebound elder adults with Providence Center for Community Health Improvement, and as a counselor and childhood/parenting educator at a community clinic. I also have experience as a life skills coach.
I've worked with children and adolescents in some capacity for most of my life: as a music instructor at a private school, an English/music teacher at a home for orphaned children and adolescents in Vietnam, and in the children's ministry at my church. Whether you are looking for someone to work directly with your child, to walk alongside you in the challenges of parenting and/or to work with your family as a whole, I bring a wealth of experience to this area.
My previous career was in the entertainment industry, working in film and television, as well as in the music industry, as a singer/songwriter. Because of this experience, I am well aware of the unique challenges that can arise when working in those industries and am well-equipped to provide support to those working in those fields. I am also able to integrate musical interventions into my therapeutic work, for those who are so inclined, which can be a powerful way to process emotions.
Education
Master of Arts in Clinical Psychology with an emphasis in Marriage and Family Therapy from Azusa Pacific University
Bachelor of Arts in Communication with a minor in Film & Television from University of Southern California (USC)
Training in various therapeutic modalities including EFT (Emotionally-Focused Therapy), Family Systems and CBT (Cognitive-Behavioral Therapy)
Professional Registration & Affiliations
Registered Associate Marriage and Family Therapist #IMF 101915
(Supervised by Laura Depp #MFT 44902)
Member of the California Association of Marriage & Family Therapists – CAMFT
Gottman Level 1 Trained Couples Counselor
Prepare and Enrich Certified Couples Facilitator
To contact Kelda directly, call (323) 829-9405 or email keldahartman@gmail.com