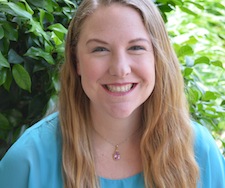 Laura Depp
Licensed Marriage & Family Therapist
(818) 397-0636
laura@lauradepp.com
Philosophy
I believe that therapy can be an invaluable experience, whether you are coming because you want to learn specific skills for overcoming an obstacle in your life, because you need a safe place to talk honestly about difficult issues, or because there are things that you see in yourself that you don't understand and that you want to be able to change. When you recognize that there is a pattern that you keep repeating despite good effort, it just makes sense to go outside of yourself and seek help from a compassionate, skilled professional.
Experience
I have 15 years experience providing therapy, the last 8 of them in private practice. I have provided individual and couples counseling in community clinics, public schools, and Christian non-profits. I've presented workshops on depression, stress, burnout prevention, self-care, marriage, and divorce recovery. I've led a number of process groups for teens. I've taught psychology to undergraduates at Azusa Pacific University and have provided supervision, training, and counseling for Marriage & Family Therapy students working on their practicum hours. I currently supervise trainees at Lake Avenue Church. Prior to becoming a therapist, I worked overseas with teenagers through Young Life. I've also counseled overseas with missionaries and other 3rd culture workers in Africa, Asia, and Europe.
In addition to my work experience, I draw upon wisdom from life experience. As appropriate, I pull from lessons I've learned through being a wife, a mother, and a cancer survivor. I want to hear your story and to bear witness to and honor the lessons you have learned through your achievements and your sufferings. I want to partner with you in helping you to live your best possible life.
Education
MS Degree in Marital & Family Therapy from Fuller Seminary, School of Psychology
BA Degree in Psychology from UC San Diego
Trained in EMDR (for treating trauma)
Certified in Prepare-Enrich (for premarital couples)
Completed Emotionally Focused Therapy Externship & Core Skills (EFT for couples therapy)
Trained in Gottman Therapy Level One (for couples therapy)
Professional Licensure & Affiliations
Licensed Marriage and Family Therapist #MFT 44902
Member of the California Association of Marriage & Family Therapists – CAMFT
Clinical Supervisor at Lake Avenue Church Counseling Center
Member Los Angeles Center for Emotionally Focused Therapy (LACEFT)
Member of New Life Christian Counseling network
Former Adjunct Faculty Member at Azusa Pacific University, Dept of Undergraduate Psychology